Luis Felipe R. Murillo, Ph.D.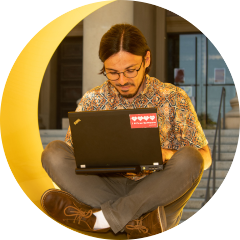 Assistant Professor in Anthropology, University of Notre Dame
L.F.R. Murillo's work is dedicated to the study of digital computing from an anthropological perspective. Based on long-term ethnographic research, his work explores questions of openness, sharing, and collaboration in moral economies of science and technology. Across several research projects within and beyond the Global North, Dr. Murillo's work investigates how social movements and science and technology experts design and implement open technologies as responses to pressing social, political, and environmental issues.
Location

296 Corbett Family Hall, Office 238

Email

Phone
Gitlab